The Man's Domain
Helping Men Become The Best We Can Be, As Leaders, Fathers & Husbands.
A Ministry of I Saw The Light Ministries
http://mansdomain.isawthelightministries.com
The Man's Domain, Prayer Request, Men Praying:
Please read entire page for details BEFORE submitting your request.
Send me your Prayer Request and I will pray for you.
If you do not include your real email address, we will NOT pray for you. This is to reduce hoaxes. We are brothers and sisters in Christ, there is no need to hide. Your contact information is completely confidential. Thanks and GOD bless.
NOTICE: This is NOT the place to ask GOD for riches, relief from credit card debt, any other debt relief, financial success, career success or educational success. I understand many of you are not working and in need of paying your bills including trying to maintain a house and many of you are pursuing a future career. I understand all these things would be good if we were not entering the Great Tribulation. But we ARE entering the Great Tribulation and the final 42 months are upon us. Please read more of this website to learn what I am talking about and to see the evidence presented. Everyone will lose their house! Every building, college, school, temple, tower and factory will be destroyed in the wars that are about to begin very soon! YOUR life is about to change drastically! Leave College NOW!!! Leave your house now!!! It is time to prepare for World War 3! PLEASE read more of this website!!!
We will NOT pray for money, financial break-thru, jobs, income OR ANYTHING DOING WITH MONEY regardless of how important and real the need is! We must face the fact that financial security is OVER!
But YES we will be more than glad to pray for your healing and deliverance and personal situations. Please use the form below. GOD bless, Tim
Please understand although GOD is faithful, you are expected to do your part as well. You must agree to give up the pot, cigarettes and sinful lifestyle. If you expect GOD to do miracles, you need to respect Him and surrender to his will. Requesting prayer can be a step in that decision to live for Him.

Remember, whatever you are going through, that God is with you. He knows where you are. He sees you. He hears you. Reach out your hand to Him and let Him pick you up. He cares for you. He cares about you. He loves you. He even knows how many hairs are on your head. He knew you before you was born. He does care. We need to let Him be our Father and let Him take care of us. It is always okay to let someone pray for you with intercessory prayer. I care. I will pray for you. And God will hear us both.
Power Verses:
1 Peter 3:12, "For the eyes of the Lord are on the righteous and his ears are attentive to their prayer, but the face of the Lord is against those who do evil." (NIV)
Luke 18:1, "Then Jesus told his disciples a parable to show them that they should always pray and not give up." (NIV)
Jeremiah 29:11 "For I KNOW the thoughts that I think toward YOU, saith the Lord! Thoughts of PEACE and NOT of evil, to give YOU an expected end."
Matthew 28:10 "...Be NOT afraid..."
:18 "ALL Power is given unto me in heaven and in earth"
:20 "...I am with YOU Always, even unto the end of the world" Amen!
Romans 8:14 For as many as are led by the Spirit of God, they are the sons of God.
:15 For ye have not received the spirit of bondage again to fear; but ye have received the Spirit of adoption, whereby we cry, Abba, Father.
:16 The Spirit itself beareth witness with our spirit, that we are the children of God:
:17 And if children, then heirs; heirs of God, and joint-heirs with Christ; if so be that we suffer with him, that we may be also glorified together.
:18 For I reckon that the sufferings of this present time are not worthy to be compared with the glory which shall be revealed in us.
:19 For the earnest expectation of the creature waiteth for the manifestation of the sons of God.
:20 For the creature was made subject to vanity, not willingly, but by reason of him who hath subjected the same in hope,
:21 Because the creature itself also shall be delivered from the bondage of corruption into the glorious liberty of the children of God.
:22 For we know that the whole creation groaneth and travaileth in pain together until now.
:23 And not only they, but ourselves also, which have the firstfruits of the Spirit, even we ourselves groan within ourselves, waiting for the adoption, to wit, the redemption of our body.
:24 For we are saved by hope: but hope that is seen is not hope: for what a man seeth, why doth he yet hope for?
:25 But if we hope for that we see not, then do we with patience wait for it.
:26 Likewise the Spirit also helpeth our infirmities: for we know not what we should pray for as we ought: but the Spirit itself maketh intercession for us with groanings which cannot be uttered.
:27 And he that searcheth the hearts knoweth what is the mind of the Spirit, because he maketh intercession for the saints according to the will of God.
:28 And we know that all things work together for good to them that love God, to them who are the called according to his purpose.
Rev. 21:3 And I heard a great voice out of heaven saying, Behold, the tabernacle of God is with men, and he will dwell with them, and they shall be his people, and God himself shall be with them, and be their God.
:4 And God shall wipe away all tears from their eyes; and there shall be no more death, neither sorrow, nor crying, neither shall there be any more pain: for the former things are passed away.
SHARE THIS PAGE
Click on "Share" and choose Facebook, Twitter or other.

Send Suggests, Questions, Comments
If you have an article that you wrote which concerns men's issues, OR know of a good article, book or publication which you suggest to be shared on this website, Please feel free to send us your suggestion, comment or question. We are always looking for contributing writers and materials relevant to men's issues. Click Here to Contact us.
Subscribe To Man's Domain Men's Ministry
Be Notified of New Articles, New Events and changes to this website of The Man's Domain.
Sign up to be notified by text message.
Low message volume. Your cell phone will NOT be overloaded with junk messages.
You may cancel anytime.
Subscribe today by texting DUDES to 84483.
Sorry but the Text message service for The MAN'S DOMAIN is available only inside USA.

Prepper supplies, long term food storage, MRE's, toilets, camping supplies, water, survival supplies, cheap prices but good quality.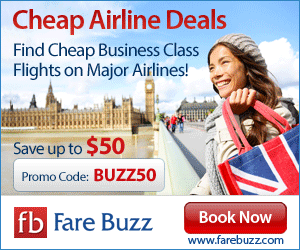 Cheap airline flights, hotels, car rentals and vacation packages